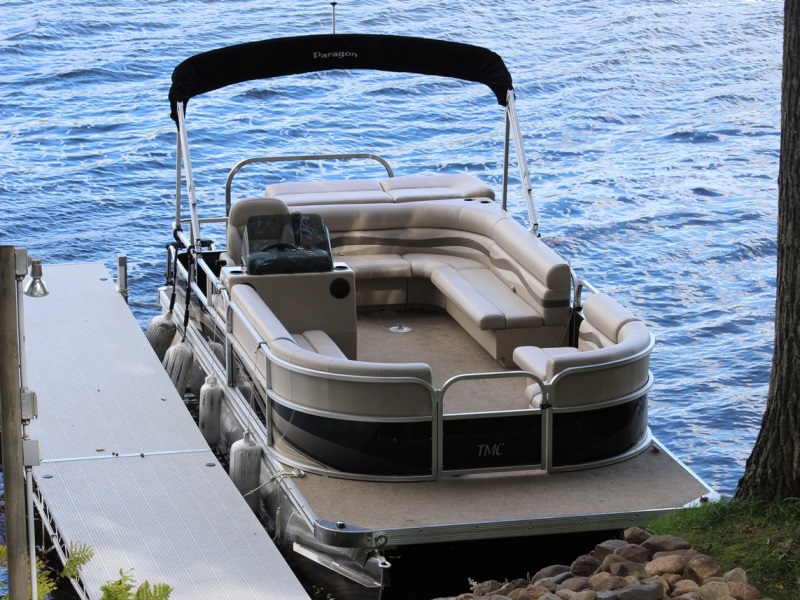 The Latitude pontoon is the perfect combination of luxury and affordability.  If you're looking for the pontoon that is just right, this model is for you.
Affordable Luxury
The Latitude Model is the pontoon that fits just right.  Latitude Model pontoons have upgraded carpet and furniture to offer just the right amount of luxury.    As with all TMC, Inc pontoons, you're buying factory direct so you can customize your pontoon to exactly what you want.
Standard Features
All Latitudes include furniture layout shown, a folding canopy, and rear entry with a ladder.
Customizable
Since you're buying direct from the pontoon factory, we can build exactly the pontoon you desire.  You may choose from some of our most popular layout designs (
click here to view
) or design you own.  We carry many
accessories
,
motors
, and trailers to complete your pontoon package.
Pricing and Features
Standard features included in each Latitude Model are listed below.  You may add options and customizations to the standard features of each model.
Your Pontoon Adventure Begins Here.
If we didn't answer all of your questions, please contact us.  We look forward to building your perfect pontoon!